Hybrids and Electric Vehicles
Looking for an environmentally responsible car that fits your budget and your lifestyle? Honda was the very first auto manufacturer to offer a mass-produced hybrid vehicle for the U.S. Big Island Honda - Hilo offers the Honda lineup of hybrid vehicles right here in Hawaii. Choose from proven technology that delivers maximum fuel efficiency but with the style, comfort and reliability of Honda.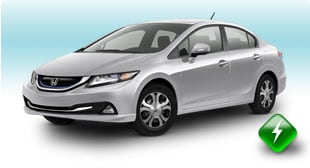 2013 Civic Hybrid Sedan
Hybrid efficiency in a Civic Package. Honda's Integrated Motor Assist IMA® hybrid system provides the perfect blend of power and efficiency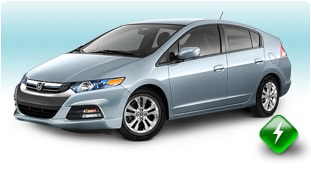 2013 Insight Hybrid
Designed and priced for us all. Eco Assist™ is composed of two basic functions: A feedback system that encourages you to drive more efficiently and an ECON button that helps optimize your vehicle's fuel efficiency.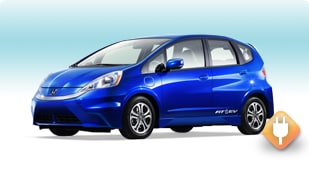 2013 Fit EV 100% Electric Vehicle
The 100% electric Fit EV features cutting-edge technology like a 20kWh lithium-ion battery. Recharge in as little as three hours from a low-charge indicator using a 240-volt circuit.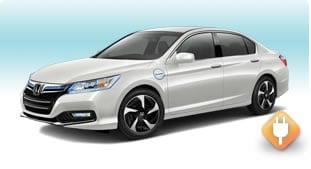 2014 Accord Plug-In - Hybrid electric but all Accord.
Enjoy the unbelievable efficiency of a plug-in and all the performance and comforts of an Accord. Home charging systems are easier to install than you might think.


Call the knowledgeable sales staff at Big Island Honda - Hilo at (888) 525-1342 and schedule a test drive of a new Honda hybrid or electric vehicle. You will be surprised by the level of performance that today's technology can deliver.